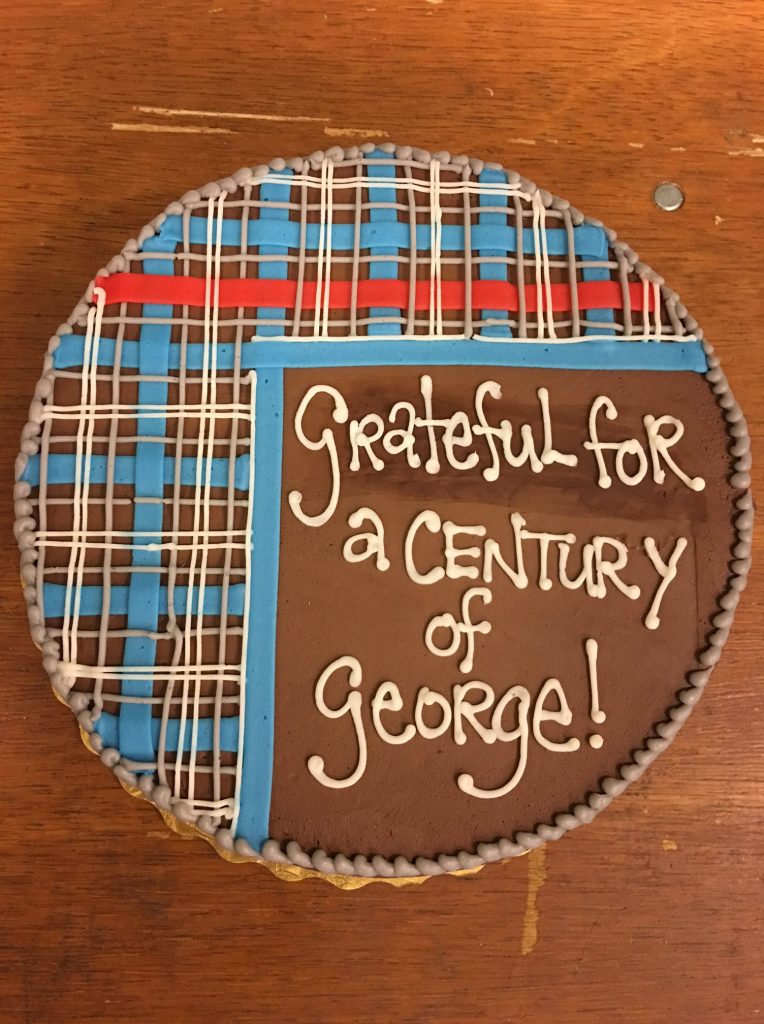 No Announcements at the Moment
Log inWould you like to ?
Project Description
We experienced the fun and camaraderie we always do when we meet, but also felt a deep sadness in the loss of our dear friend, John Fettke. Lastly we felt the reverence, admiration and joy for George Bailey (charter member of our club) and the life he so well lived. We were fortunate to be joined by many of George's family – his Daughter Christine Yess, his Grand daughter Liesel Welsch, his Great Grand daughter Keira Welsch, and his Grand son-in-law Dan Welsch. Keira Welsh cutting a cake in George's honor kicked off the remembrance.
As the club begins planning new initiatives in service, members will brainstorm areas of interest to investigate for future work, whether hands and/or financial. The future creation of new committees under the Community Service umbrella will enable the development of the ideas into action.
When the By-Laws review committee has completed their work the changes will be presented.