Town in Bloom Planting event and pizza party
05/23/2022 @ 5:00 pm

-

7:00 pm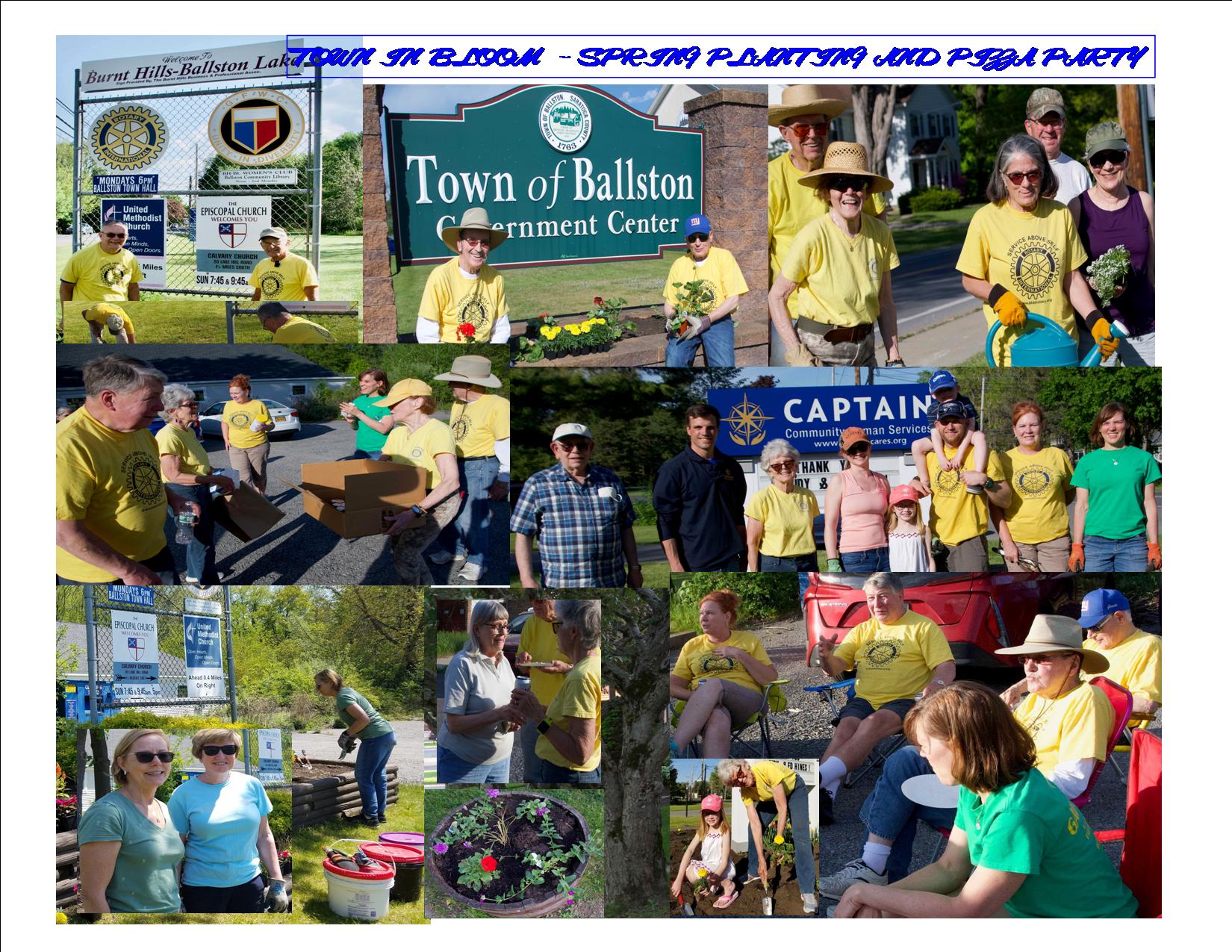 This is a reminder that Monday, May 23rd, our club is conducting Town in Bloom planting and having a pizza party afterwards. Planting starts at 5pm at these locations:

Barrels – Ken, Bill, Suzette

North Sign – Maryellen, Alec, Steve

Town Hall – Pete P and Dan

Library – Dan Russell, Pete S

South Sign – Carolyn Lee

Captain Sign – Darlene, Andy Gilpin, Schrader family & 4-H (starts at 3:30)

The goals for this service project are as follows:

Beautify the community!

Involve of as many Rotarians as possible

Team building for us as a club


Have Rotarians be visible in the community (yellow T shirts)

Affirm our commitment to help the town create a pocket park

Great way to honor Val and Marie Mosier

 

If you'd like to help plant, please be at one of the planting locations listed above at 5pm. Please contact Mary Anderson in advance and she can direct you to the site needing the most help. All members are encouraged to participate. It's helpful if you bring a trowel and some water to your planting site.

Whether you help plant or not, please join us for a pizza party at 5:30 at the former Growly Scott (at the South sign on Route 50, just north of the Dollar General).

Please contact Mary Anderson with questions. Thank you!