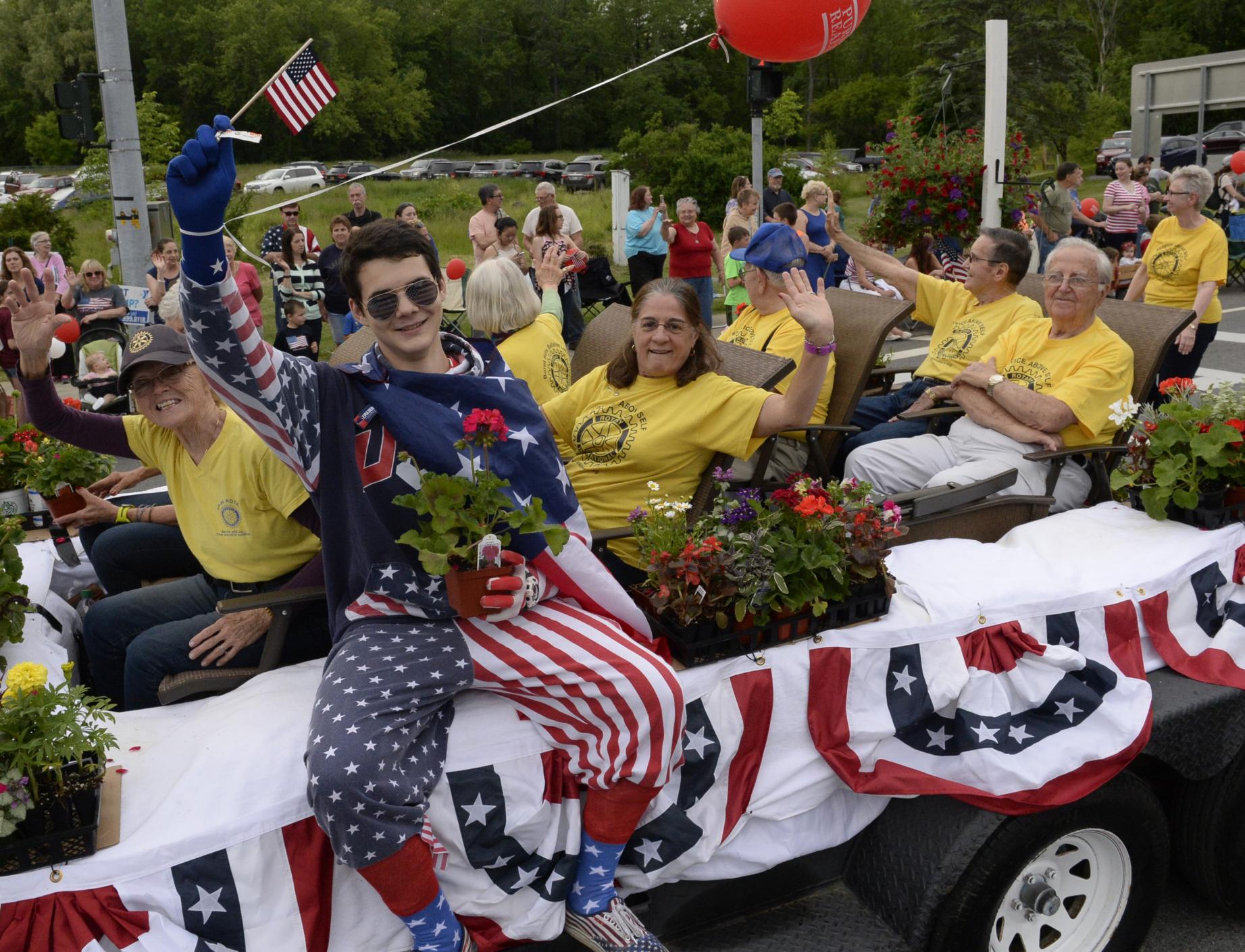 New Member Q&A
Some common questions about Rotary
Frequently Asked Questions
Q. What is a Rotary club? When did Rotary begin and how did the name originate?
A. Rotary Club is a non-profit service organization founded by businessman Paul Harris of Chicago in 1905. As the weekly meetings rotated between the various homes of the original members, the name Rotary was born.
Q. Is Rotary only for men?
A. Rotary welcomes both men and women.
Q. Is the Rotary Club a political or spiritual organization?
A. It is neither. It is strictly a service organization of women and men united in their desire to provide humanitarian service to needy people within the community, and through the club–s affiliation with Rotary International, to the far corners of the world.
Q. How does Rotary provide this service?
A. Rotary does this through four different venues: Club Service, Vocational Service, Community Service, and International Service.
Q. When and how did the local Burnt Hills- Ballston Lake Rotary Club originate?
A. Doctor of Veterinary Medicine Stanley Garrison and three others founded the Burnt Hills Ballston Lake Chapter of Rotary on March 15, 1952.
Q. What is the philosophy of a Rotarian, and would I fit in?
A. The main goal of every Rotarian is to help others. Through the common bond of – Rotary Service–, Rotarians view as paramount the privilege of being on a team committed to changing lives for the better. If you would like to fellowship and work with others who believe in the motto of –service above self , you will fit in.
Q. What are the financial obligations of Rotary?
A. In our club we have no initiation fees or fines, but we do have annual dues of $170. These are made in two equal payments in January and July.
Q. What is the attendance policy of our club?
A. Although all Rotary Clubs meet weekly, our club fully recognizes that higher priority situations occasionally occur that thwart our best efforts to attend. Therefore, each Rotarian is simply encouraged to respect the need for regular attendance as an essential element to the vitality of our club and to our ability to serve our local community and beyond.
Q. How is the local club governed?
A. Each year we elect officers who conduct the general business of the club. Our president, with the approval of the board of directors, makes committee appointments to the four avenues of service.
Q. What kinds of community sponsored events does the club provide?
A. List below:
Annual April Community Breakfast

5K Apple Run

Apple Pie Festival on Election Day evening

Annual April Community Breakfast

December Holiday Tree Lighting and Concert

Support Town of Ballston Community Library and School Nurses Distribution Program

Support CHS (Community Human Service)

Major Sponsor of BH-BL Town-in-Bloom

Support the Regional Food Bank of Northeastern New York

Annual Road Cleanups and Beautification of Town Parks and Cemeteries

Hands On Construction Projects: 4H Club, The Charlton School, Clover Patch, Charlton Historical Society

Q. What is the Burnt Hill-Ballston Lake Rotary Club policy concerning monies collected for sponsored events ?
A. The goal of all BH-BL Rotary sponsored events and Fundraisers is to obtain funds that directly support service programs, especially for the needy or to increase worldwide understanding and peace. Our mission is to change and save lives. Every dollar or donation "in kind" given by a sponsor for a specific program is used to support the stated goal of the program. BH-BL Rotary fundraising events are organized and run by Rotary volunteers. All net proceeds go directly to support local or international Rotary service programs.
SERVE WITH US–THE WORLD IS WAITING