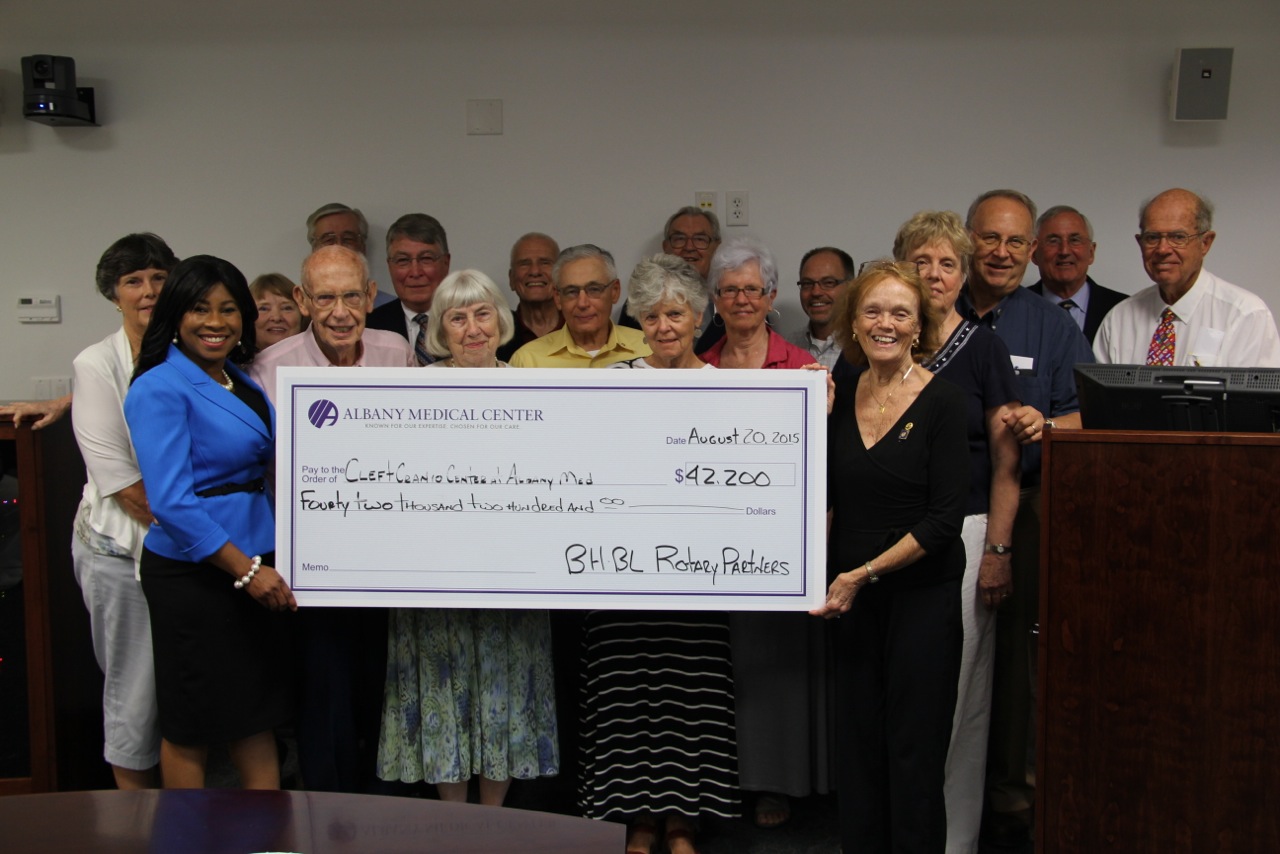 Craniofacial Center
BHBL Rotary Provides Start up Funds for Albany Medical Center's Cleft Craniofacial Center
BHBL Rotary Provides Start up Funds
for
Albany Medical Center's Cleft Craniofacial Center
The Burnt Hills Ballston Lake Rotary Club through initiating and managing a Global Rotary Grant, and soliciting and garnering direct contributions to the Albany Medical Center Foundation, donated $42,200 in start-up funds for a new Cleft Craniofacial Center in the Albany Medical Center (AMC). The Center is now providing the latest state-of-the-art comprehensive analytical and remedial services to children with cleft, craniofacial and congenital anomalies, including reconstructive surgery, and the many multidisciplinary support functions available today for the child and family.
The Center brings together a team made up of specialists in audiology, dentistry, genetics, neurosurgery, nutrition, orthodontists, pediatric plastic surgery, social work, and speech/language pathology. Prior to the establishment of the Center, families needed to travel to New York City, or Boston for similar comprehensive assessment and follow-on services.
The Center serves a 25 county region in North Eastern NY State of 15.5 million people that extends beyond District 7190 boundaries. A Medial Director for Capital District Physicians Health Plan estimates that within AMC–s catchment area 1,000 children/year could need cleft pallet treatment and 400/year treatment for Craniosynotosis. The number of patients seen and helped has continued to increase as NY–s medical system becomes more aware of the local capability. This initiative could also lead to a Vocational Training Team with AMC personnel traveling to South West Africa to train doctors in countries we partnered with for the Global Grant.