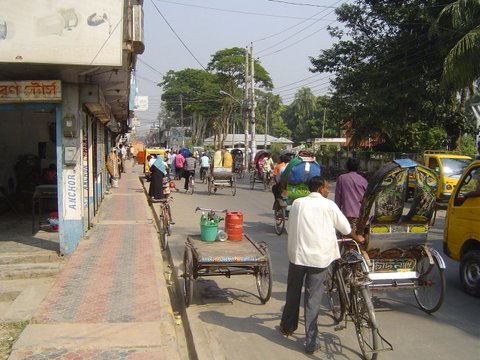 Global Service
Burnt Hills – Ballston Lake Rotary has partnered with many organizations both within and outside of Rotary.
The Burnt Hills-Ballston Lake Rotary Club has partnered with the Rotary Club of Granville, NY to support Rotary Club Dhaka West in Bangladesh on various projects.
2010 – Steve Williams of the Granville R.C. and Rey Whetten of the BHBL R.C. work together along with the Rotary 7190 district and Rotary Foundation to support Dhaka West R.C. on a project to perform 560 cataract operations by Islamia Eye Hospital in Dhaka
2011 – Subsequently Rey and Steve are invited to Bangladesh. They visit Islamia Eye Hospital, SAHIC ENT Hospital, and Kumudini Hospital.
2011 – They also visited sites across Bangladesh.
2012 – RCDW proposes a project for operating room equipment for SAHIC ENT Hospital.- BHBL, Granville, District 7190 and The Rotary Foundation all financially support the project which proceeds.
2013 – RCDW proposes a Vocational Training Team for Kumudini Hospital. District Governor- John Mucha helps connect Dr. Kathy Braico, a pediatrician residing in Queensbury with- BHBL, Granville, Glens Falls, and Lake George, and DD rotary clubs who financially support the project.
2014 – Dr. Braico and her assistant, labor and delivery nurse Amina, visit Kumudini successfully.- (Their topic: maternal hemorrhaging and neonatal care).
2016 – RCDW proposes Pediatric Cataract Surgery Project for Islamia Eye Hospital to fund new equipment and cataract surgery for 150 children. Granville and BHBL Rotary Clubs have committed to help fund the project.